Clinical Ethics Consortia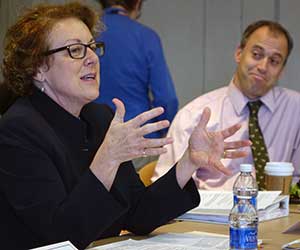 The Harvard Clinical Ethics Consortium is a multi-disciplinary forum for members of ethics committees and ethics support services at HMS-affiliated teaching hospitals and institutions, as well as faculty, fellows and graduate students of the Center for Bioethics and Harvard's ethics programs.
This Consortium is not open to the public. Cases are confidential and should not be shared or forwarded except to those in HMS affiliated facilities. Others interested in bioethics that would like to attend are required to contact bioethics@hms.harvard.edu for permission.