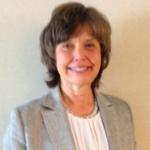 Charlotte H. Harrison, PhD, JD, MPH, MTS
Charlotte Harrison is Hospital Ethicist and Director of the Office of Ethics at Boston Children's Hospital, where she also co-chairs the Ethics Advisory Committee.  She has served as director of the hospital's literature and medicine program and has co-chaired organizational ethics task forces addressed to issues in the provision of extracorporeal life support and the conduct of organ donation after circulatory death.  At the Center for Bioethics, she co-chairs the Organizational Ethics Interest Group with James Sabin MD.
Before entering the field of bioethics, Charlotte graduated from Harvard Law School and practiced law for fifteen years, both at private firms and in the Office of Technology Affairs at Massachusetts General Hospital. She then returned to Harvard for masters-level training in ethics and public health. She completed her PhD there in May, 2014, with a dissertation addressed to the ethics of professional collaboration in conditions of uncertainty.  She has taught public health ethics at the undergraduate level. She has been a Fellow in Medical Ethics at Harvard Medical School and has served on the Institutional Review Board of the Dana Farber Cancer Institute. Her bioethics-related writing has been published in the American Journal of Law and Medicine, Pediatric Critical Care Medicine, and Transplantation Proceedings.