Organizational Ethics Consortium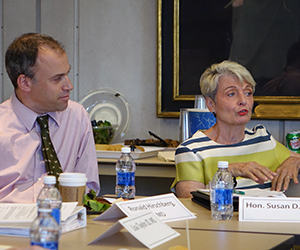 Hospitals, ACOs, and other health organizations are increasingly dealing with the ethical dimensions of policies, procedures, resource allocation decisions, and more.
The Organizational Ethics Consortia Series provides a forum for members to learn from each other's experiences and share consultation, support, and resources in this evolving field.  Over time we aim to articulate findings regarding organizational-level ethical issues and processes to address them.
The consortium is open to Harvard-affiliated faculty, staff, and students, as well as Boston-area health care providers and others by permission. It is not a public forum.
Questions? Interested in attending? 
Contact co-chairs, Jim Sabin and Charlotte Harrison.