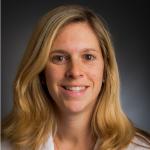 Jennifer Cohn Kesselheim, M.D.
Assistant Professor of Pediatrics
Dr. Jennifer Kesselheim attended college at the University of Wisconsin and then completed her MD degree at the University of Pennsylvania.  While at Penn, she earned a Masters degree in medical ethics.  As a fellow in pediatric hematology-oncology, Dr. Kesselheim completed the HMS Ethics Fellowship and also earned a Masters degree in education from Harvard.  As an educator, she designs curricula and evaluation instruments for residency and fellowship training related to humanism, ethics, and professionalism.  She also directs a new Master of Medical Sciences (MMSc) in Medical Education based at HMS.  As an ethicist she serves as the physician co-chair of the Ethics Advisory Committee at Dana-Farber Cancer Institute where she also runs the Ethics Consultation Service and coordinates Ethics Grand Rounds.  Her research investigates the methods and outcomes of physician education in the areas of ethics and professionalism.  Current research projects pertain to the measurement of humanism skills among trainees, balancing service and education during training, and assessing knowledge of ethical principles among pediatricians and pediatric ethicists, and the impact of social media in medical professionalism. Dr. Kesselheim lives in Jamaica Plain with her husband, son Max (age 7), and daughter Sydney (age 2).
Address: 
Dana-Farber Cancer Institute
44 Binney St
Boston, MA 02115