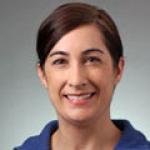 Jehanna Michelle Peerzada, M.D.
Instructor in Pediatrics, Part-time
Dr. Peerzada is a member of the Division of General Pediatrics at Boston Children's Hospital.  She works as a pediatric hospitalist at South Shore Hospital.  She has served as a member of the Ethics Advisory Committee at Boston Children's since 2010.   She earned her medical degree from Dartmouth Medical School and a master's degree from the Harvard School of Public Health.  She was trained in Pediatrics at the University of Virginia and then completed a fellowship in Pediatric Health Services Research at Harvard as well as a fellowship in Bioethics at the National Institutes of Health.
Dr. Peerzada's research has examined neonatologists' practices and attitudes towards the delivery room resuscitation of very preterm infants in New England and Sweden, which she has presented at national conferences in both countries.  She is also interested in the ethics of withdrawing artificial nutrition and hydration from seriously ill infants and children.  Her activities in ethics have included participation on the hospital ethics committees at Children's National Medical Center and Children's Hospital Boston, ethics consultation, and ethics education at all levels of medical training.
Address: 
Children's Hospital
Emergency Medicine/Norwood
300 Longwood Ave
Boston, MA 02115