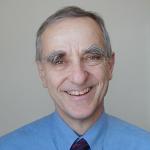 James Evan Sabin, M.D.
Professor of Population Medicine, Part-time
James Sabin is Clinical Professor in the Departments of Population Medicine and Psychiatry at Harvard Medical School and Director of the Harvard Pilgrim Health Care Ethics Program, a nationally recognized, highly innovative organizational ethics program. His major research interests are in the clinical and theoretical aspects of fair resource allocation, the role of consumers in overseeing health policy and practice, and the ways in which organizations can best deal with the ethical dimensions of their work.  He has written more than 150 articles and chapters on organizational ethics, resource allocation, and clinical practice. A second edition of Setting Limits Fairly, written with Norman Daniels, was published by Oxford University Press 2008.  No Margin, No Mission: Health Care Organizations and the Quest for Ethical Excellence, written with Steven Pearson and Ezekiel Emanuel, was published by Oxford University Press in 2003. In 2012 he was appointed to the American Medical Association Council on Ethical and Judicial Affairs, and in 2013 he was made a fellow of the Hastings Center. He blogs about ethics and policy regarding aging at http://www.over65.thehastingscenter.org and health system ethics at http://healthcareorganizationalethics.blogspot.com.