Center Luncheon at 2019 ASBH Conference
Gather with colleagues and friends at ASBH.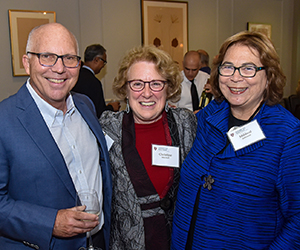 Saturday, October 26
11:45 a.m. – 1:15 p.m. 
Room 320
David L. Lawrence Convention Center
Pittsburgh, PA
Robert Truog, director; Christine Mitchell, executive director; and Rebecca Brendel, MBE program director will host a luncheon at the 2019 American Society for Bioethics and Humanities Annual Conference.
Prospective students and fellows, faculty, alumni, students, fellows, and colleagues are invited to attend. Registration required.
The American Society for Bioethics and Humanities' Annual Conference connects individuals and groups across many disciplines, all with interest in clinical and academic bioethics and health-related humanities. The conference provides a platform for presenting new ideas, debate, discussion, learning and networking with other professionals in related fields.
This year's conference will be held in Pittsburg, PA, from October 24–27, 2019. Come visit us in the ASBH Exhibit Hall at 402.  For more information about the conference, visit the conference website.