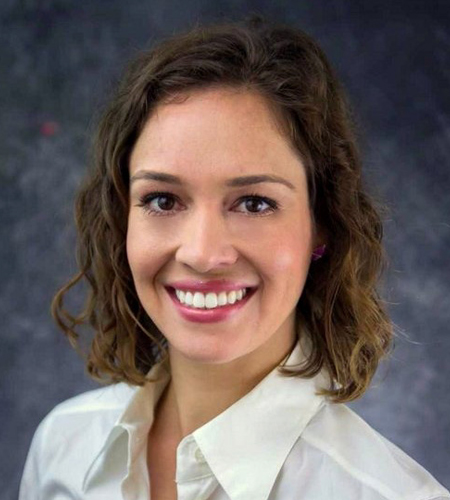 Rachel Conrad, MD
Director of Young Adult Mental Health, Brigham and Women's Department of Psychiatry
Associated editor, HMS Bioethics Commons
Instructor, Harvard Medical School Psychiatry
Member, HMS Center for Bioethics
221 Longwood Avenue, Boston, Massachusetts 02446
Rachel Conrad, MD,is a chief fellow in child and adolescent psychiatry at Boston Children's Hospital. She graduated magna cum laude with a BA in health and societies from the University of Pennsylvania and received her MD from Baylor College of Medicine, Texas. Rachel completed her residency in adult psychiatry at Emory University, Georgia. She is interested in resilience, compassion and well-being among medical trainees and physicians. She has founded several programs to support medical trainees and conducted a large survey about medical trainee distress following patient deaths. She is a member of the Gold Humanism Honor Society.
Publications View
Elevated Rates of Restraint and Seclusion in Child and Adolescent Psychiatric Inpatients in China and Their Associated Factors.
Evidence for elevated psychiatric distress, poor sleep, and quality of life concerns during the COVID-19 pandemic among U.S. young adults with suspected and reported psychiatric diagnoses.
Structural Deprioritization and Stigmatization of Mental Health Concerns in the Educational Setting.
Medical Student Development of K-12 Educational Resources During the COVID-19 Pandemic.
Authors: Authors: Reardon R, Beyer L, Carpenter K, Irwin M, Kester K, Laird J, Moore C, Shah P, Conrad R.
Acad Pediatr
View full abstract on Pubmed
Legal and Ethical Challenges in the Psychiatric Treatment of College Students.
Uncontrolled experiments: Treatment of contamination OCD during a pandemic.
Duties toward Patients with Psychiatric Illness.
Authors: Authors: Conrad RC, Baum ML, Shah SB, Levy-Carrick NC, Biswas J, Schmelzer NA, Silbersweig D.
Hastings Cent Rep
View full abstract on Pubmed
Factors Associated With Involuntary Psychiatric Hospitalization of Youths in China Based on a Nationally Representative Sample
Authors: Authors: Geng, F., Jiang, F., Conrad, R., Liu, T., Liu, Y., Liu, H., Tang, Y
Frontiers in Psychiatry

Journal of the Harvard Medical School Academy
Authors: Authors: Conrad, RC
A Letter to Our New Interns

Developing Multilingual COVID-19 Educational Materials for Children
Authors: Authors: Reardon, R, Chandrashekar, P, Conrad, RC
Journal of the Harvard Medical School Academy