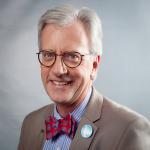 David Kimball Urion, M.D.
Associate Professor of Neurology
David Urion, MD is Director of Education and Residency training Programs in Child Neurology and Neurodevelopmental Disabilities at Boston Children's Hospital (BCH), where he holds the Chares F. Barlow Chair in Neurology along with serving as the Director of Behavioral Neurology Clinics & Programs at BCH. He received his undergraduate degree at Dartmouth College, his medical degree at Stanford University School of Medicine, and after training in internal medicine and in pediatrics at BCH, trained in child neurology in the Harvard Longwood Neurology Training Program. He has served on the Ethics Advisory Committee at BCH, and the Ethics Committee of the Child Neurology Society. He is active in national neurology education programs, serving as the chair of the Graduate Education Committee of the Professors of Child Neurology, and serves on the Graduate Education Subcommittee of the American Academy of Neurology, the Residency In-Training Examination advisory committee of the AAN, and the advisory committee to the ACGME for the Child Neurology Milestones. He was the chair of the advisory committee to the ACGME for the Neurodevelopmental Disabilities Milestones, and is the President-elect of the Professors of Child Neurology. He is the author of Compassion as a Subversive Activity, and editor of the forthcoming Cambridge UP text Principles and Practice of Pediatric Behavioral Neurology.
Fellowship Year: 2014-2015