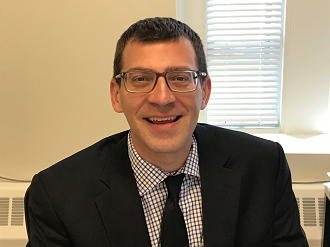 Brian Cummings, M.D.
Assistant Professor of Pediatrics, Massachusetts General Hospital
Assistant Professor of Pediatrics, HMS
Faculty Member of the Center for Bioethics
Brian M. Cummings, MD, is a pediatric intensivist, as well medical director and vice chair for the Department of Pediatrics at Massachusetts General Hospital, and the executive director for the Clinical Process Improvement Leadership Program (CPIP) at Mass General Brigham. He received his undergraduate degree with honors at Boston College with a senior thesis on physician assisted suicide. He received his medical degree from University of Connecticut and completed his residency and fellowship training at MGH. A graduate of the HMS ethics certificate program, he leads the pediatric ethics committee at MGH. Brian's area of interests are pediatric, professional and organizational ethics and he has published various articles on pediatric ethical issues, quality and safety, and professional development.