The 29th Henry Hardy Lecture in Bioethics & Public Policy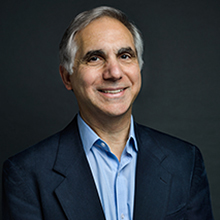 Gary Gottlieb, MD 
Thursday, December 5, 2019 at 8:00 a.m.
Sherman Auditorium, East Campus, Beth Israel Deaconess Medical Center
330 Brookline Avenue Boston, Massachusetts 02215

Co-sponsored by Beth Israel Deaconess Medical Center and the Center for Bioethics, Harvard Medical School
This lecture provides one CME Credit for Physicians.
Gary Gottlieb, MD, is a professor of psychiatry at Harvard Medical School and a member of the National Academy of Medicine. From 2015 through June of 2019, he served as CEO of Partners In Health (PIH), a global NGO providing a preferential option for the poor in health care in severely resource constrained settings. He assumed this role after serving on the PIH board of directors for a decade.From 2010 until 2015, Dr. Gottlieb was the CEO of Partners HealthCare, the parent of the Brigham and Women's and Massachusetts General Hospitals, the largest health care delivery organization in New England and among the largest biomedical research and training enterprises in the US. 
From 2002-2009, he was president of Brigham and Women's Hospital. He also served as president of North Shore Medical Center and as chair of Partners Psychiatry and Mental Health System. Dr. Gottlieb also served as a member of the board of directors of the Federal Reserve Bank of Boston from 2012-2016 and as its chair from 2016-2018.
Prior to coming to Boston, Dr. Gottlieb spent 15 years in positions of increasing leadership in health care in Philadelphia. He established the University of Pennsylvania Medical Center's first program in geriatric psychiatry and developed it into a nationally recognized research, training, and clinical program. He served as executive vice-chair of psychiatry and associate dean for managed care at the University of Pennsylvania Medical Center, and as director and CEO of Friends Hospital, the nation's first freestanding psychiatric hospital.
Dr. Gottlieb received a BSc cum laude from Rensselaer Polytechnic Institute and an MD from Albany Medical College in a six-year accelerated program and he completed a psychiatry residency at New York University/Bellevue Medical Center. As a Robert Wood Johnson Clinical Scholar at Penn, he earned an MBA with distinction from Wharton.
Organizing Committee
Regis A. de Silva, M.D., MPA, Chair
Mr. Peter Macaulay
Ronald Silvestri, M.D.
Lachlan Forrow, M.D
Mark L. Zeidel, M.D.
Robert Truog, MD., Ex-officio
Christine Mitchell, RN, MS, MTS, Ex-officio
About the Henry Hardy Lecture in Bioethics and Public Policy
The Henry Hardy Lecture in Bioethics and Public Policy, held annually at Beth Israel Deaconess Medical Center, brings experts in bioethics, health care, science, business, law, and/or policy, to discuss current issues of interest to physicians, nurses, other health care providers and trainees, as well as administrators.
The annual lectureship was founded in 1989 by Regis De Silva MD, MPA, Associate Clinical Professor of Medicine at Harvard Medical School and Attending Physician in Cardiology at BIDMC, in collaboration with the then newly formed Division of Medical Ethics at HMS, now the Center for Bioethics. Funding was provided by an international businessman and former patient, Henry Hardy. The purpose of the lecture is to address an ongoing question: how to correlate clinical practice with a particular social, legal, cultural, economic issue or problem in how care is delivered and to suggest remedies. The lectureship has become part of the hospital's medical grand rounds and is attended by professional staff, faculty, and trainees from the Medical Center, the Center for Bioethics and the Medical School.
Previous Speakers

1990 to Present

2018
Dayna Bowen Matthew, JD,
The William L. Matheson & Robert M. Morgenthau Distinguished Professor of Law & the F. Palmer Weber Research Professor of Civil Liberties & Human Rights at the University of Virginia School of Law.
2017
Robert Kinloch "Bob" Massie IV, M.Div, D.B.A.
Ceres Executive Director, Global Reporting Initiative co-founder
2016
Aaron S. Kesselheim, M.D., J.D., M.P.H
Associate Professor of Medicine at Harvard Medical School,
Faculty member in the Division of Pharmacoepidemiology and Pharmacoeconomics in the Department of Medicine at Brigham and Women's Hospital
2015
Clayton Christensen, DBA
Kim B. Clark Professor of Business Administration Harvard Business School
2014
John E. McDonough, Dr.P.H., M.P.A. Harvard School of Public Health
2013
Lincoln Chen, MD President, Chine Medical Board
2012
Julio Frenk, MD. Harvard School of Public Health
2011
Myron E. Essex, DVM, Ph.D. Harvard School of Public Health
2010
Esther Duflo, Ph.D. Massachusetts Institute of Technology
2009
Arthur Kleinman, M.D. Harvard University
2008
James Roosevelt, Jr. Tufts Health Plan
2007
Theodore R. Marmor, Ph.D. Yale University
2006

Charles Rosenberg, Ph.D. Harvard University

2005
Daniel D. Federman, M.D. Harvard Medical School
2004
Christopher Murray, M.D., D.Phil. Harvard University
2003

Helen Mountfield, Matrix Law Chambers, London, UK

2002
Margaret Somerville, J.D. McGill University, Montreal
2001
Aaron Lazare, M.D. University of Massachusetts
2000
Bernard Lown, M.D. Harvard School of Public Health
1999
Richard Lewontin, Harvard University
1998
Linda Emanuel, M.D. American Medical Association
1997
Leon Eisenberg, M.D. Harvard Medical School
1996
P. J. van der Maas, M.D. Erasmus University, Rotterdam
1995
Drummond Rennie, M.D. JAMA
1994
John R. Ball, M.D. American College of Physicians
1993
Alexander M. Capron, LL.B. University of California
1991
Jerome Kassirer, M.D. New England Journal of Medicine
1990
Edmund D. Pellegrino, M.D. Georgetown University