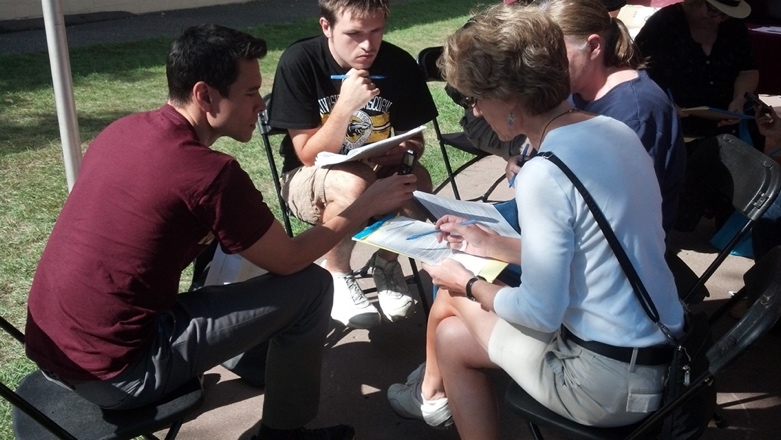 The world is our lab.
Dr. Shen conducting a study on legal decision-making at the Minnesota State Fair.
Bridge to Artificial Intelligence
The NIH Common Fund has launched the Bridge to Artificial Intelligence (Bridge2AI) program to expand the use of artificial intelligence (AI) in biomedical and behavioral research.
Shen is part of the Ethical and Trustworthy AI Module for a Bridge2AI grant based at Massachusetts General Hospital (MGH). He says of the project, "The Bridge2AI grant includes a strong emphasis on incorporating ethics at every stage of development for medical AI. The Center for Bioethics is at the forefront of this AI ethics dialogue, and I look forward to working with my MGH colleagues on this project."