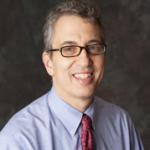 Steven Joseph Ralston, M.D.
Associate Professor of Obstetrics, Gynecology and Reproductive Biology
Steven Ralston, MD is a high-risk obstetrician with an interest in ethical issues around maternal autonomy, prenatal diagnosis, fetal therapy, and parental decision-making at periviable gestations. He has served as Chair of the Ethics Committee for the American College of Obstetricians and Gynecologists and has been teaching in the HMS ethics curriculum since 2012.