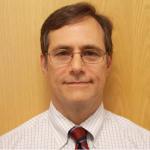 Stephen David Brown, M.D.
Associate Professor of Radiology
Dr. Brown is a pediatric radiologist at Boston Children's Hospital and Director of the Hospital's Institute for Professionalism and Ethical Practice (IPEP), which trains medical professionals to communicate with patients and families with more compassion and confidence. He is an Associate Professor of Radiology at Harvard Medical School, and serves as faculty for medical and Master's students in its Center for Bioethics. Dr. Brown is an Associate Clinical Ethicist in the Boston Children's Hospital Office of Ethics, Senior Scholar in its Academy for Teaching and Educational Innovation, past Chair of the RSNA Professionalism Committee, and an inaugural member of the Society for Pediatric Radiology Ethics Committee. He attended the University of Pennsylvania School of Medicine, completed Diagnostic Radiology residency at Massachusetts General Hospital, and fellowships in Pediatric Radiology and Pediatric Interventional Radiology at Boston Children's Hospital.
 
Dr. Brown received a 2006 Children's Hospital Faculty Career Development Award, and he was named an Eleanor and Miles Shore 50th Anniversary Scholar in Medicine at Harvard Medical School. He is the inaugural recipient of the American Roentgen Ray Society Leonard Berlin Scholarship in Medical Professionalism, and a recipient of grants from the Kornfeld Program in Bioethics and Patient Care, the Greenwall Foundation, and the Harvard University Milton Fund. A recipient of a certificate of Excellence in Tutoring by the Academy at Harvard Medical School,

Dr. Brown received a 2011 Radiological Society of North America (RSNA) Education Scholar Award, and a 2014 Boston Children's Hospital Academy Medical Educator Award for Innovative Scholarship in Medical Education. These latter two awards were based on his work with IPEP. His team's subsequent article, entitled "Radiology trainees' comfort with difficult conversations and attitudes about error disclosure: Effect of a communication skills workshop," was awarded as "Best of 2014" for Training and Education by the Journal of the American College of Radiology. His 2017 Radiology article entitled "Patient-Centered Radiology.  Where are we, where do we want to be, and how do we get there?" was named the best scientific article of the year for the field of Radiology.
Address: 
641 Huntington Avenue| 2nd Floor
Boston, MA 02115