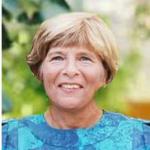 Judi Beckman Friedson, MS, RN
Judi Beckman Friedson, MS, RN  is a Clinical Ethicist at Boston Children's Hospital, where she coordinates and facilitates ethics consultations, leads the unit-based ethics rounds program, and implements ethics educational programs.  She is a member of the Boston Children's Ethics Advisory Committee, co-chairs the hospital-wide MOLST Implementation Taskforce, and served as the MOLST liaison between MA Department of Public Health and Boston Children's Hospital while the new state-wide MOLST policy was implemented.
She is also a clinical ethics consultant for Tewksbury Hospital, where she chairs the hospital's ethics committee, develops educational programs, and provides ethics consultation services.  In addition, she assists with the development and implementation of ethics related institutional policies. 
Judi also participates in the Harvard Ethics Consortium and Harvard Ethics Leadership Group at the Center for Bioethics at Harvard Medical School.