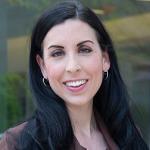 Holly Fernandez Lynch, J.D., M.Bioethics
Assistant Professor of Medical Ethics and Health Policy, University of Pennsylvannia
Holly Fernandez Lynch, JD, MBE, is an academic attorney-bioethicist and the John Russell Dickson, MD Presidential Assistant Professor of Medical Ethics in the Department of Medical Ethics and Health Policy at the Perelman School of Medicine, University of Pennsylvania. She is also Assistant Faculty Director of Online Education in the Department, helping to lead the University's first online master's degree, offered in health care innovation.
Professor Fernandez Lynch's scholarly work focuses primarily on the ethics and regulation of human subjects research and related areas, including payment to research participants, research with biospecimens, the use of social media in research settings, patient-engaged research, research risks to bystanders, access to investigational therapies (including "Right to Try"), and the quality of Institutional Review Board oversight of research. She is the founder and chair of the Consortium to Advance Effective Research Ethics Oversight (AEREO), established in 2018 to carry out an empirical research agenda to evaluate and improve the effectiveness of research ethics review and oversight by IRBs and Human Research Protection Programs. A separate stream of research addresses the law and ethics of conscientious refusals in health care.
Professor Fernandez Lynch has published in leading bioethics, medical, and law journals, including JAMA, The New England Journal of Medicine, Science, Health Affairs, The Journal of Law, Medicine, and Ethics, and The American Journal of Bioethics, in addition to popular outlets such as The New York Times, The Boston Globe, and STAT. She is the author of Conflicts of Conscience in Health Care: An Institutional Compromise (MIT Press 2008), as well as the co-editor of seven books, covering human subjects research regulation; FDA regulation of drugs and new technologies; health law and behavioral economics; law, religion, and health; biospecimen research; big data, health law, and bioethics; and transparency in health care (forthcoming).
Professor Fernandez Lynch was appointed to a four-year term as member of the U.S. Department of Health and Human Services Secretary's Advisory Committee on Human Research Protections (SACHRP) in 2014; she also serves on a SACHRP subcommittee. She has been co-investigator on projects examining issues related to improving recruitment to clinical trials, oversight of patient-centered outcomes research, and legal and ethical issues related to football players health. In 2017, she served as a member of an independent consultation to the National Institute of Allergy and Infectious Diseases and the Walter Reed Army Institute of Research regarding ethical considerations for Zika virus human challenge trials, and she remains involved with an ongoing project regarding the ethics of challenge trial design for emerging infectious diseases.
Prior to joining Penn, Professor Fernandez Lynch was Executive Director of the Petrie-Flom Center for Health Law Policy, Biotechnology, and Bioethics at Harvard Law School and Teaching Faculty in the Master of Bioethics program at Harvard Medical School. She has also worked as an attorney in private practice focused on pharmaceuticals regulation, and as a bioethicist at the NIH's Division of AIDS and President Obama's Commission for the Study of Bioethical Issues.
Address: 
Department of Medical Ethics and Health Policy
Perelman School of Medicine at the University of Pennsylvania
423 Guardian Drive, Blockley Hall
Philadelphia, PA 19104-4884