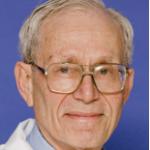 Edward Lowenstein, M.D.
Henry Isaiah Dorr Distinguished Professor of Research and Teaching in Anaesthetics and Anaesthesia
Edward Lowenstein, MD, Distinguished Henry Isaiah Dorr Professor of Anaesthesia and Professor of Medical Ethics was the Founding Chief of the Cardiac Anesthesia Group at Massachusetts General Hospital (1970).  This was the first academic organization of the subspecialty and trained many of the leaders of the field.  He served as Fellow of Medical Ethics in the Division of Medical Ethics 1997-8 because of an interest in end-of-life care gained in providing medical care to cardiac surgical patients.  An advocate for aid in dying, he was a signatory of the narrowly defeated Massachusetts initiative petition for a  Death with Dignity Law in November,  2013.  As the Division of Medical Ethics was in the Department of Social Medicine, he became for the first time knowledgeable about the crucial role of social determinants in population health.  He subsequently attempted with little success to convince physicians that they should be the ones to lead efforts to reallocate funds now expended upon (marginally effective and harmful) medical care to social determinants of health.  He is fully committed to An affordable single payer medical care system outside the commercial insurance industry with access to all.  Despite the present lack of success of these efforts, he remains hopeful that some or all of them will be successful in the not too distant future.  Dr. Lowenstein was the 2005 recipient of the William Silen Lifetime Achievement in Mentoring Award from HMS.