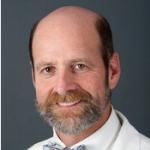 David A. Diamond, M.D.
Alan B. Retik Professor of Pediatric Surgery
David  A. Diamond is a Professor of Surgery (Urology) at Harvard Medical School and Urologist-in-Chief and Associate Clinical Ethicist at Children's Hospital, Boston. He received his medical degree from the University of Rochester School of Medicine and Dentistry in 1978 and completed urology residency at the Johns Hopkins Hospital. He served as the Herbert Johnston Research Fellow in pediatric urology at the University of Liverpool and Senior Registrar to Mr. Philip Ransley at the Great Ormond Street Hospital and Institute of Urology, London. He was a Fellow in Medical Ethics at Harvard Medical School from 2001-2002, and serves on the Children's Hospital Ethics Advisory Committee.
His research interests include the adolescent varicocele and ethical issues related to disorders of sexual differentiation and gender assignment. He is Co-Director of the GeMS (Gender Management Service) at Children's Hospital.