Ethical Frontiers in Biotechnology
Exploring ethical issues in bioscience, engineering, health, and technology
Ethical Frontiers in Biotechnology is a monthly seminar series, hosted by Professor Insoo Hyun, PhD, explores issues at the intersection of ethics, technology, and bioscience with an eye toward practical approaches, policies and ethical responsibilities.
Invited experts will discuss the state of the science regarding chimeras, brain organoids, editing embryos, engineering living systems and other controversial frontiers of health-related knowledge and new applications. Interactive discussion will be part of each seminar. 
---
---
Past Events

What are Brain Organoids And How Can They Help Advance COVID-19 Research
Friday, November 20, 2020, 12:30 p.m. ET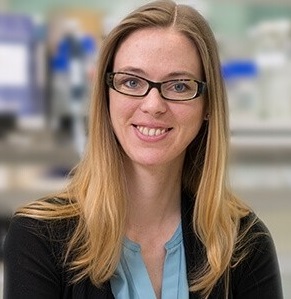 Madeline Lancaster, PhD
Group Leader
Medical Research Council Laboratory of Molecular Biology
Cambridge, UK
The human brain is greatly enlarged and elaborate compared with that of other mammals. While this complexity enables our unique cognitive capabilities, it also leads to greater sensitivity to even subtle abnormalities, causing sometimes devastating neurological conditions. To better understand the processes underlying human brain development and disease, Dr. Lancaster's team has developed 3D stem cell derived tissues called brain organoids. 
Join Dr. Hyun and Dr. Lancaster for this interactive session on how brain organoidsare already revealing key differences in the developing human brain compared with other mammals and are providing new insights into neurological manifestations of COVID-19.
---
Cell-Based Approaches to Treating Parkinson's Disease: From preclinical studies to clinical trials
Friday, October 16, 2020, 12:30 p.m. ET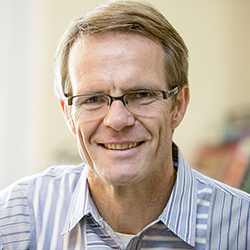 Lorenz Studer, MD
Director, Center for Stem Cell Biology
Lorenz Studer's lab has worked for over a decade on developing a cell therapy for Parkinson's disease (PD). Recently Dr. Studer has demonstrated that lab-grown dopamine nerve cells derived from human stem cells can efficiently engraft and function in animal models of PD. Based on these results, the Studer lab is pursuing the development of a clinical-grade dopamine neuron cell product and is in the process of generating the data necessary for an investigational new drug application from the FDA, which is required for the first human clinical use of human ESC-derived dopamine neurons.

This consortium will examine the major milestones of Dr. Studer's work as he advances his promising cell-based approach to treating Parkinson's disease, from preclinical studies to clinical trials. Together, Dr. Insoo Hyun and Dr. Studer will discuss the ethical issues that track alongside this exciting scientific journey to the clinic and will invite the audience to participate in interactive discussion.
---
Including Pregnant Women in COVID-19 Clinical Trials
Co-presenter: Ruth M. Farrell, MD
Vice Chair of Research, OB/GYN
Cleveland Clinic 
Human subject research raises ethical, legal, and social questions that are particularly poignant in reproductive medicine.  
This consortium will explore the ethical frameworks that often preclude pregnant women and women who will become pregnant from clinical trials. We will challenge these frameworks by evaluating their impact on research during the COVID-19 pandemic, and through case studies of human genomic modification and uterus transplantation.  
We conclude by envisioning—and asking participants—how best to develop and implement sufficiently robust and agile ethical frameworks that meet both the promises and challenges of innovation in reproductive medicine.
 
---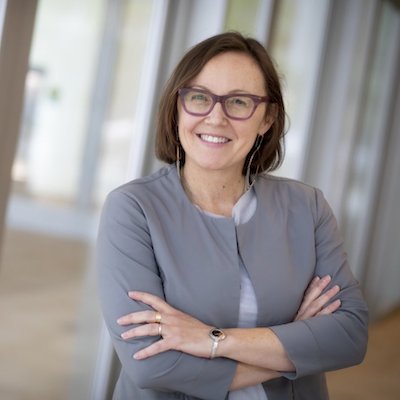 Human Brain Organoids
Thursday, May 7, 2020, 5 p.m. ET
Human brain organoids are generated when pluripotent stem cells are cultured into self-organizing three-dimensional models of various brain regions. Brain organoids offer researchers exciting experimental models of the developing brain that can be used to study human-specific aspects of brain development, evolution, and disease. What are the scientific possibilities of brain organoid research, and what are its current limitations? How can brain organoids be used to advance human health? And, what unique ethical issues might they raise in the lab?

Leading brain organoid researcher Paola Arlotta and Insoo Hyun will guide the audience through the science and ethics of brain organoid research, drawing on the latest developments in their respective fields.
---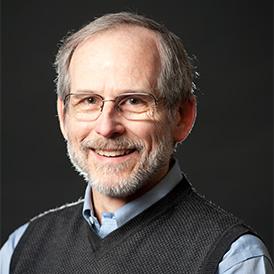 Multi-Cellular Engineered Living Systems (M-CELS): What's in the Dish?
Thursday, April 2, 2020
Research on multi-cellular engineered living systems (M-CELS) is rapidly progressing in laboratories at MIT and around the world. From miniaturized biological robots to implantable "hyper-organs" to adaptable organoids and many other biofabricated constructs, M-CELS are designed to harness the emergent properties of living cellular systems for engineering purposes at a macroscopic level. M-CELS researchers work across several disciplines and subfields to design useful bioengineered entities not found in nature today. 
Although many M-CELS applications are speculative at present, now is the time for M-CELS researchers and the public to engage in careful scientific and ethical reflection together. Roger Kamm and Insoo Hyun will lead the audience through the science and ethics of M-CELS, drawing on their involvement with a National Science Foundation-funded interdisciplinary workshop that explored ethical principles to guide the field. Drs. Kamm and Hyun will offer their vision of what lies ahead for M-CELS research and biofabrication.
---
Embryo Modeling and Embryo Cultivation
Thursday, February 13, 2020, 5 p.m. ET
Speaker: Jianping Fu, MS, PhD (University of Michigan)
Scientists are now able to explore important milestones in early human development which, until recently, have remained inaccessible to scientific exploration. Using extended culture systems of fertility clinic embryos alongside stem cell-based models of post-implantation human development (so-called "synthetic embryos"), researchers can now explore the "black box" of human development -- i.e., the developmental point just beyond implantation, when most women do not know they are pregnant and when many birth defects and miscarriages occur. 
What can be learned by culturing natural embryos up to the 14 day regulatory limit? How can stem cell-based embryo models be used to advance human health? If embryo models are derived from patients' body cells, would this be tantamount to human cloning? What new ethical and policy questions do these advances raise? Do these new questions threaten the potential benefits of this research? 
Insoo Hyun addresses these and many other questions, accompanied by Jianping Fu, one of the world leaders in embryo modeling research. Interactive audience discussion will follow their presentation.
Read and listen to their NPR interview
---
Embryo Editing for Reproduction and Research
Thursday, December 5, 2019, 5 p.m. ET
For individuals with a family history of a serious genetic disease, one perceived benefit of human germline modification would be to remove harmful genes, and consequently the threat of the disease for all their descendants. This allows carriers of genetic disease to avoid transmitting genetic harms to their offspring, while remaining genetically connected to their children. 
Although society has pondered for decades the possibility of one day creating "designer babies," first to overcome genetic diseases, then later to include socially-desirable genetic traits, recent advances in genome-editing technologies have rapidly moved these discussions from the realm of science fiction toward science reality.
Drs. Insoo Hyun and Catherine Racowsky discussed the clinical and non-clinical (basic science) applications of human embryo editing research, how the technical challenges impact the ethics of attempting to use embryo editing in an assisted reproduction context, and the prospects of pursuing reproductive uses of embryo editing in the future.
---
The Plasticity of Human Cells: Synthetic human biology and beyond
Thursday, November 7, 2019, 5 p.m. ET
Induced pluripotency is a technology that can reprogram any cell in the human body into an embryonic stem cell-like state. From this reprogrammed state, skin or blood samples from patients, for example, can be easily transformed in the lab into neurons, liver cells, muscle, etc.
This amazing "plasticity" of human cells opens up exciting new possibilities for patient diagnosis and treatment, anti-aging research, organ generation, and more. These possibilities inspire hope for new cures in the future, but many may wonder whether there ought to be ethical limits to how we harness the power of human plasticity. 
Drs. Insoo Hyun and George Church, PhD,  lead the audience through advances in synthetic human biology and help us identify and navigate the ethical issues involved. 
---
Hyper-Personalized Medicine  
Thursday, October, 3, 2019, 5 p.m.
Over 22 million patients in the U.S. live with rare genetic diseases for which there are no FDA-approved treatments. Over 3.5 million of these patients are children who will die before the age of five. While genome sequencing can help diagnose these patients, it is far too long and costly to develop treatments for their orphan diseases through usual forms of scientific and pharmaceutical investment.
Using a case study from Boston Children's Hospital, Drs. Timothy Yu and Insoo Hyun discuss the scientific and ethical challenges facing single-patient (N=1) trials, as well as the opportunities presented by this entrée into what may be termed "hyper-personalized medicine."
---
Clinical Trials and Stem Cell Tourism 
Thursday, September 5, 2019, 5 p.m.
Insoo Hyun and Harvard Medical School Dean George Q. Daley will discuss the scientific and ethical challenges surrounding stem cell-based clinical trials and attempts at medical innovation using patients' own stem cells.
How are the ethical and technical challenges facing the clinical translation of stem cell science exacerbated by the growing global phenomenon of "stem cell tourism"?
---
The Science and Ethics of Human/Animal Chimera Research
Thursday, May 16, 2019
Stem cell-based human/animal chimera research involves the transfer of human stem cells into animal hosts at various stages of development. The purpose of this research is to introduce localized human biological characteristics into laboratory animals to advance stem cell science, developmental biology, and many areas of biomedicine. Human/animal chimera research has existed without much controversy for decades outside of stem cell research, resulting in, for example, mouse models of human cancer and the human immune system. However, the possibility of acute levels of human/animal mixing in stem cell-based chimeras is of special concern to many.
Insoo Hyun and Willy Lensch, PhD guided attendees through the scientific and ethical issues raised by stem cell-based chimera research, drawing on years of Dr. Lensch's chimera research experience and Dr. Hyun's externally funded bioethics research and published work in this area.
---
This series is hosted and organized by the Center for Bioethics at Harvard Medical School and co-sponsored by the Petrie-Flom Center for Health Law Policy, Biotechnology, and Bioethics at Harvard Law School with support from the Oswald DeN. Cammann Fund at Harvard University.