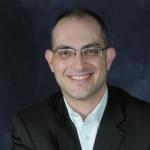 Guy Maytal, MD, is the Associate Director of Ambulatory Psychiatry at Massachusetts General Hospital (MGH), Director of the MGH Psychiatry Urgent Care and Primary Care Psychiatry Clinics, and Psychiatric Liaison to the Palliative Care Team at MGH. He is a senior member of the MGH Optimum Care Committee (Ethics Committee). He is also an Instructor at Harvard Medical School.
Dr. Maytal graduated with high honors from Harvard College and then attended the Johns Hopkins University School of Medicine. Afterwards he trained at the MGH/McLean Adult Psychiatry Residency Training Program where he served as Chief Resident of the Consultation-Liaison Service. He completed further training as the Psycho-Oncology fellow at the Dana Farber Cancer Institute in Boston, and the Fellowship in the Division of Medical Ethics at Harvard Medical School.
Dr. Maytal has a profound interest in the psychiatric care of patients at the end of life. Dr. Maytal's clinical practice focuses on urgently ill psychiatric patients and on the care of patients with cancer and other life-limiting illnesses. Dr. Maytal lectures and publishes on the psychosocial aspects of cancer, the interface of spirituality and psychiatry, psychiatric aspects of ethics consultation, and physician-patient communication.